Businesses around the world are moving online at a ridiculous rate. As it is convenient, profitable, and more futuristic.
Running a business online requires you to work with the most prevalent technologies. And the best technologies will cost you more. In this case mobility for example.
Every online business requires a mobile app to enhance its product and service reach. Top startups are banking for mobile apps and to hire mobile app developers for them. Given the high competitiveness of mobility markets, a mobile app could be a great source of profit in itself.
But the best mobile apps don't get built in the blink of a day. It is a tedious task that includes various nuances and inclusion of time, immense efforts. Also, mobile app development is costly.
Mobile App development trends in 2021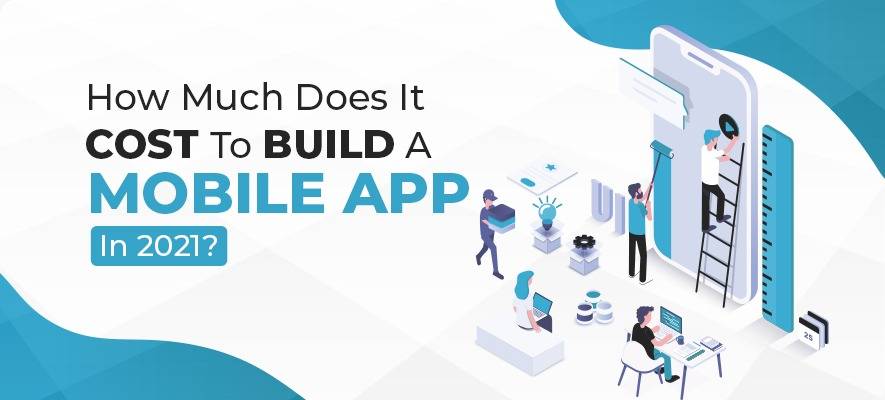 Mobility dominant market in 2021 would need us to walk an extra mile than to be diligent in hiring the best resources.
The mobile app development market is all set to welcome the new norms post covid pandemic. With emerging IT hubs, the greatest of the technologies are making their way in the industry.
With the new wave of digitalization 5g connectivity, AI and VR are here to make the difference. Making technologies cost-friendly for startups is a great challenge for mobile developers.
What's next?
When an entrepreneur plans to develop an app, it is most likely because of a futuristic vision for his business. But, whether you are into eCommerce, gaming, restaurant, food delivery, or sports.
An app to business is a must. There is no way around mobile applications.
Mobile apps are available from hundreds of top-rated development companies. They are innovative, unique, and affordable. They offer everything the client could need.
Developing a mobile application has many aspects and factors to address. Including time, effort, and costs, which you would not like to see going to waste. Even after all this, you might begin to doubt among so many options.
How much mobile app development cost?
Will it suit the development budget?
Should you hire in-house developers for the same or hire remote developers for the job?
Or Is outsourcing the app development process is the best chance to save money and efforts?
How do we help
We will discuss the top factors determining your mobile app's cost in this blog. As mobile app development costs cannot be fixed, only certain factors to consider. With other things, find tips on controlling mobile app development costs.

Here we go!
Type of your business
Even if you are all set with your new idea of an app and ready to launch. Have a good budget for developing a mobile app. Still, there is no rush in starting up with the project. Unless you have a decent perception of the pros and cons.
A better understanding of your project will help you cut a good amount of cost on consulting. Also, who your target audience is and where you are going to target will decide the nature of your business app.
On-demand delivery, health care, E-commerce, education, & Learning, fitness, sets.
So how much is the cost of developing a mobile app? Simple, complex, Highly complex
-Simple apps include some basic features and don't need integration with their-party APIs. It offers standard UI components and can be a better option for starting up with $15-$200 per hour. Which will only increase at regular intervals including necessary updates.
-Apps with common features and moderate complexities are also cost-effective and can be a good choice for startups. mobile apps include custom UI features with real-time chat, payment, and transaction facilities. Also, offer integration with third-party APIs. and a simple backend server. It can cost somewhere around $5000-$25000.
-Highly complex applications include advanced functionality. Such as audio and video processing, real-time data synchronization, custom animations, database handling, and integrations with third-party services. Here, the timeframe to build mobile applications can take up to 3-4 months, This kind of mobile application costs you around $20,000 to $90,000
Personalized features
As mobility devices getting more robust and user-friendly in 2021. Companies are investing heavily in developing mobile applications. With 4 million apps in the market, we are fast moving towards an app culture this year.
In this competition, What sets your application apart from the competition?
The features, right.
Customized features could be your most valuable asset. And also the significant cause of a big hike in your app development cost. The cost of developing a mobile will vary depending on the number of features and their complexity you choose.
How? Let us explain.
Imagine you have an existing app with a few products and basic features. And suddenly you want to introduce new products, want bigger data storage, better customer insights.
So each time your application needs an update or new features added. Your budget will have to be revised as well. Thus, developing an application is just the outer view, beneath it are many other strategies that execute using the app.
Well-considered feature prioritization is essential for successful project implementation. It helps keep the mobile application costs under control and ensures the best time to market.
Backend Complexity
A good backend is the backbone of any high-performance application. Which includes some of the most complex features. Also, you will find bigger price tags on applications with such advanced functionalities.
One of the major complexities of backend development is effectively storing, managing, and using data to ensure a seamless user experience. Which require regular updates as well. The cost of developing a mobile app can go up considerably if new features are added.
Developing a mobile app is a complex job. As a client, you want your application to have all the best features, compelling design, and advanced functionalities.
Which is more cost-effective? iOS or Android
iOS and Android are the leading mobile operating systems that have been dominating the entire app development ecosystem for years. But, the google play store has more applications under its hat when compared with iOS. Though this shouldn't be the only factor to consider.
Several years back we could see a significant difference between the cost to develop iOS or Android app. Infrastructure was the biggest contributor to a mobile application cost back then.
Now while choosing from similar complexities, you won't find the difference that big. It depends on what type of app it is.
It has been noted that most startups prefer having an android mobile application first. But you should know that the android market is highly competitive and developers tend to lower their development costs to retain their potential customers.
And with higher prices, the iOS market can provide greater price stability with low competition. But given the popularity of both iOS and Android app platforms, businesses looking to go mobile should develop an app between both platforms simultaneously.
Animation & UI (designing)
UI and UX-based app designing has gained importance in the industry. Especially in the mobile application development market. It is helping businesses to build a brand and push the demand for quality service around unique designs to attract potential buyers.
When you build mobile applications, you need different levels of animation and graphics depending on the type of app you want to create. So deciding on the UI and animation is up to you.
It begins with research and identifying users and the background in which they will interact with your medicine. The research and testing phases should not be shortened to reduce app development costs. As the app must adhere to users' behavior and expectations.
As an example, gaming apps need exceptional animation to be entertaining. So, the app development cost depends on how much animation and graphics you need.
Development time for the app
The time taken to build a mobile application is directly proportional to the current market needs and the complexities you're looking to have in the app. The development process for apps can take ages if not executed rightly.
An app must go through several phases before the launch.
Design Phase- During this phase, the design team comes up with the user interface and user experience, such as the looks, feel, and navigation.
Development Phase- As part of the app development process. It involves transforming the existing design into a functioning application.
Testing Phase- QA engineers must test the application after development to ensure there are no bugs.
What are some tips for shortening the development process?
Upon hearing the title you may wonder if adding more developers and cutting a few will save on mobile development costs. In that case, you must stop right here. Adding or removing resources can also increase the app development cost and lengthen the period.
Perhaps, you can try out making changes in the planning phases. That includes organizing all the essentials for the following stages of the app development process.
You can also choose from the top mobile app development methods. Like DevOps, MVP (Minimum viable product), or cross-platform platform app development approaches to stimulate the development process.
It will be more convenient for you to get valuable insights. On how your target users react and experience your product's core functionalities.
Time To Market
Marketing your app is important than ever. Competing with more than 4 million applications is no easy feat. It requires patience and seamless planning to be successful. Sometimes It can be time and money-consuming.
Your mobile application can go unnoticed even if you have thousands of dollars allocated for app marketing. Besides making the mobile application best suitable to your users. You also need to have extensive market research to ensure the app is competitive enough for its market niche.
The power of social media advertising and content marketing can be leveraged to speed up your marketing strategies. This can save a large amount of money, all while getting the most out of the process in those early stages.
Maintenance of the App
Once the app has been tested and approved, it can be released on the market. But this does not end here. A mobile app development project proceeds step-by-step, followed by regular updates and maintenance.
The new development cycle begins at this point. each application needs to be maintained and updated frequently to keep up with the ever-changing demands of customers. Your users will expect regular updates, or they will simply uninstall your app.
Updating and maintaining the app can cost around 20 percent of the initial development budget.
Mobile application development cost in 2021(cost of different types of development)
If developing a mobile app is your top priority, then investing in the most reliable technologies should be next on your list. The line between is a little blurred, it is quite challenging to choose the best development method while saving on the development cost.
Native solutions for app development
A native app is the market leader at the moment because it can integrate lower-level code with a high-end solution. Making them more accessible and user-friendly.
The development of native applications is more expensive and provides a more intuitive and interactive experience for the user. In other words, instead of one unified app for Google Play and App Store. There would be two separate apps for each platform.
It solves issues around scalability to deliver better performance. Offer broad functionalities to use API and tools provided by all platforms. The apps offer high performance but at a high cost compared to other frameworks.
Hybrid app development
When delivering a mobile app experience to customers, product owners can decide whether to build native apps. Hybrid approaches might be used to blend web technologies and browser rendering.
It has a quicker time to market the app, but if you look for more customization options, then it demands good investment. code sharing. So, you create a codebase using standard web technologies (HTML, CSS, JavaScript).
Hybrid App Development examples include
Instagram
Baskin Robbins
UBER
Twitter
Gmail
Cross-platform solutions for mobile app development
Cross-platform and hybrid apps only share one thing in common: code shareability. Also, cross-platform apps allow developers to write code once and reuse it across platforms.
React Native, Flutter, and Xamarin takes cross-platform development at a new high. Tools that enable apps to run on both iOS and Android platforms. By choosing cross-platform development instead of native app development you can save 10-30% of the total budget.
Tips for startups
When every other business is looking for low price app development methods. Choose value over cost. You should consider the closer alignment of the key demographics in the early stages for even better results.
Several factors that we have discussed above, contribute to estimating the cost of mobile app development. Cost can still be complicated since there are many factors to consider.
The price tag of an app is not for the cost, but also for the value it brings.
If you are interested in knowing how we could help achieve your business goals? We would love to talk about them with you. We will propose the best solution based on the type of app you desire and your requirements.