An expected revenue reach of US$18.85bn in 2023, gives a clear indication that Indian IT companies are exceptionally pacing up the digital transformation process for world businesses. India has eventually become the largest exporter of global IT services, where IT outsourcing and consultation constitute the most prominent market segments comprising development, design, marketing, audit, security, and support services. More and more companies have started investing in new technologies and services to quickly implement and resolve business disruptions.
CodeFencers Pvt. Ltd, through an already established IT venture, utilized the growth opportunity and market conditions and expanded a range of services to benefit businesses from diverse industrial sectors. Bringing in skilled and passionate tech professionals in their team, CodeFencers are successfully building innovative web and mobile apps and strategizing profitable marketing campaigns for their clients worldwide. Let's glimpse all the exciting details about CodeFencers in this article to learn how they reached such heights.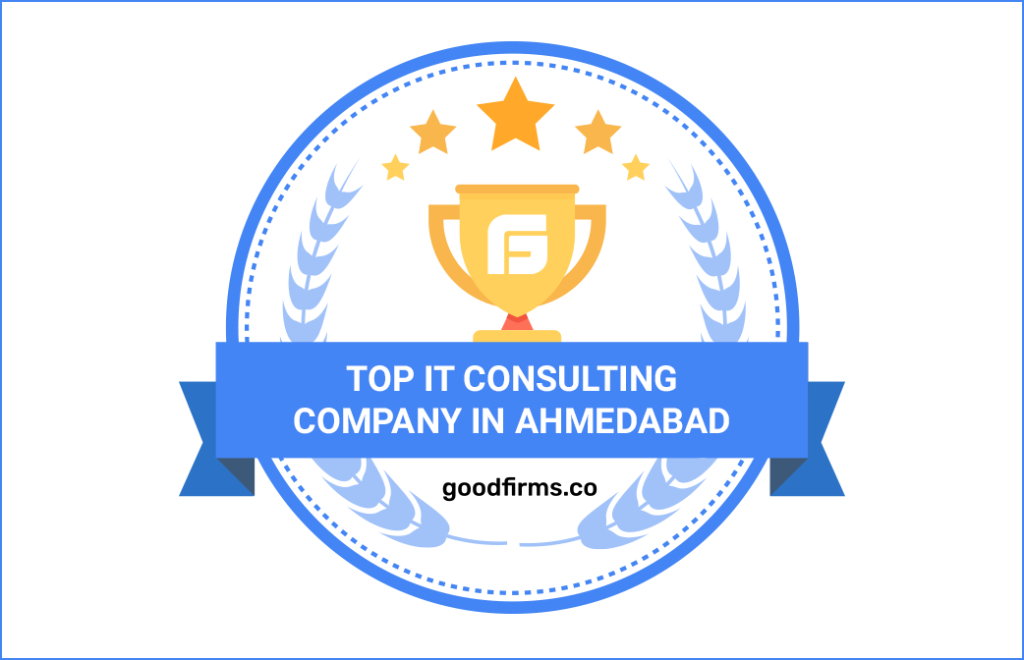 CodeFencers is a leading name in delivering premier mobile and web applications worldwide. It was founded in 2021 in Ahmedabad, Gujarat to provide reliability, excellence, and perfection in the type of IT services and consultation it delivers.
The company helps businesses shape their vision of success by providing all the technology solutions required to boost their future. It operates in more than eight countries, has completed more than 133 projects, and provides all tech solutions in one place in a variety of industries, such as real estate, health care, travel, education, banking, restaurant, entertainment, and retail industries.
CodeFencers Service Excellence to Serve their Esteemed Clients
Foremost is to understand the critical areas of expertise of the company that belongs to start-ups, established enterprises, and IT companies seeking top-notch outsourcing solutions. The services provided are reliable, scalable, and profitable and help the companies to enlarge their profits by resolving all their business challenges.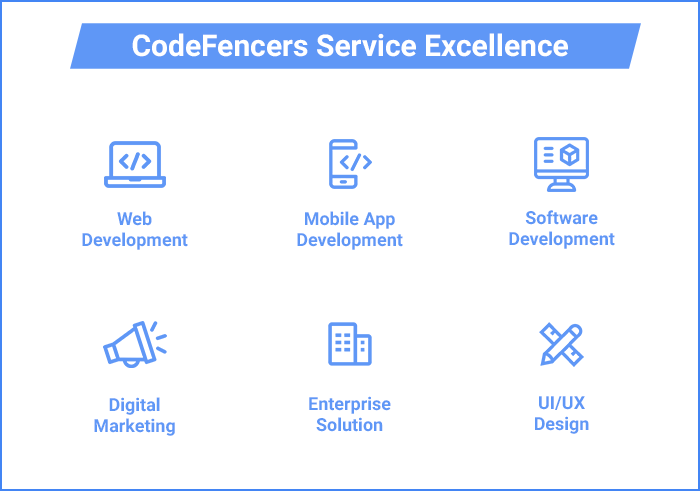 The services CodeFencers offers to its clients are:
1. Web Development: Creation of faster, smarter, robust, and highly scalable web applications by experts leveraging cutting-edge technologies.
2. Mobile App Development: Native and cross-platform mobile applications are developed to solve complex business problems.
3. Software Development: Custom software solutions are developed with top-notch quality utilizing advanced technologies, experience, skilled professionals, and business insights.
4. Digital Marketing: Marketing techniques and strategies across diverse platforms and approaching relevant audiences to increase ROI and business visibility.
5. Enterprise Solution: Industry-specific custom enterprise solutions are built, designed, and scaled to help improve critical aspects of an enterprise
6. UI/UX Design: Custom UI/UX design and web app design services are offered from India and US-based offices to all sizes of companies across the world.
Agile, Collaborative, and User-Driven Technologies at CodeFencers
1. CodeFencers Pvt. Ltd. leverages the latest mobile development technologies like iOS, Android, and Flutter for building secure, user-friendly, and robust mobile applications.
2. Appropriate technologies are used for creating attractive websites and a great user experience covering React JS, Vue, HTML5, JavaScript, Bootstrap, and GitHub.
3. The company's expertise in backend development technologies like PHP, Node, React JS, and Python results in a robust combination of scalable and user-friendly servers, applications, and databases.
4. Best content management systems and frameworks are developed at CodeFencers using Laravel, CodeIgniter, WordPress, and OpenCart technologies.
5. Mongo DB, MySQL, MsSQL, Firebase, Oracle, and Redis technologies are used to develop an excellent database to optimize a product's performance.
6. Infra and DevOps technologies like AWS, Digital Ocean, and Google Cloud embrace software development approaches for better integration, inspection, configuration management, and performance of the software systems.
Today, CodeFencers tops the charts as the best IT consulting firm in Ahmedabad as per GoodFirms - one of the finest platforms where businesses connect to grow and develop mutually. One of the best client testimonials is shown below to understand how valuable CodeFencers is for its customers.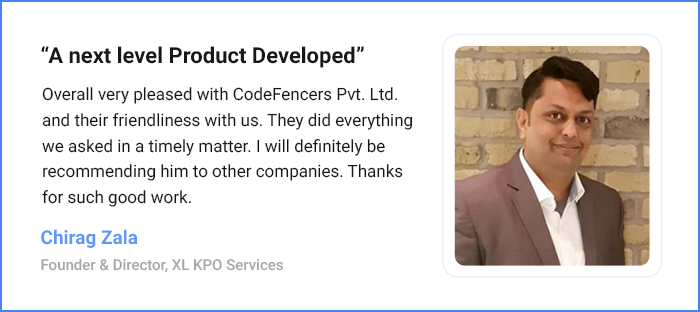 GoodFirms Research Methodology
GoodFirms provides authentic ratings to top tech companies for offering relevant products and services. Best judgment is made based on genuine client reviews received. Millions of B2B companies and businesses rated by real customers are facilitated at GoodFirms to make the best business decisions that CodeFencers have always made and succeed on their way to becoming a leading full-service tech solution provider in India and abroad.
Conclusion
An amendment to a famous proverb fits best the company as, "When there is technology, there is a way" to lead the world by performing like champions. Undoubtedly, there is a long way for CodeFencers to go, still, the company is performing excellently to prove its worth in the digital world.
The company is working hard on all the core sectors and improving to ensure the growth of tier partner companies and themselves.
About GoodFirms
GoodFirms is a leading ranking platform for businesses seeking their significant establishment in the field of information technology. It helps software vendors and IT companies connect and mutually benefit from growing together. The rankings are updated continuously, and review scores are given based on their intensity.
About the Author
Working as a Content Writer at GoodFirms, Anna Stark bridges the gap between service seekers and service providers. Anna'sAnna's dominant role lingers to form every company's achievement and critical attributes into words. She strongly believes in the charm of words and equips new approaches that work, always with concepts, something new to create, and something unique to enhance the firm's identity.